Repair Cafés are free meeting places where you'll find volunteers, with repair skills in all kinds of fields – electrical, mechanical, sewing and other specialist expertise.
Topsham has its own one in the Dorothy Holman Centre on the 1 st Saturday of each month from 10.00 am to 1.00 pm. The inspiration behind this venture is Benji Goehl who has recently moved to Topsham from Salisbury where he set up a successful Repair Café.
A volunteer at Salisbury said, "I initially started volunteering for environmental reasons, to help divert things from the bin, but an unexpected joy is being part of a devoted and warm team of volunteers, who either help people save money by their repairs or breathe new life into much loved possessions".
So, rather than taking your broken items of clothes, pieces of furniture, electrical appliances, crockery, toys, et cetera to the tip, why not try the Repair Café first? We do ask that you can carry your item so, sorry, no dysfunctional washing machines or broken-down cars! If the repair job is too complicated or will be very time-consuming the volunteer will discuss the options with you. Generally, but not always, items will be accepted if they can be sorted out within 30 mins.


There will only be a minimal stock of spare parts, so please think about what might be needed in order to make the repair. For example, if you need a new zip put in your favourite pair of trousers you will need to bring the right length and colour zip with you.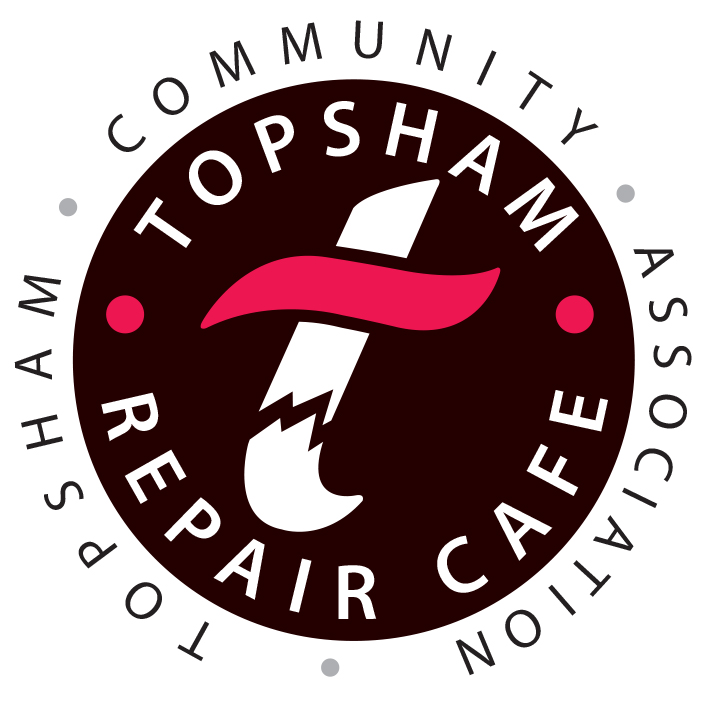 If on the day, there is no one with the right skills to help with the repair, one of our administrators may ask for your contact details so that we can let you know if it there will be an expert volunteer available on another day.
Please also read the "House Rules" and Procedures – you will be asked to sign that you have read them if you leave an item with us.
If you have nothing to repair, come anyway and enjoy a cuppa and a piece of cake and a friendly chat with other visitors in the warm. Who knows, you may be encouraged to become a volunteer – it is not just repairers that are needed, but administration staff, refreshment organisers and general helpers as well.
Repair Cafes are free but of course there are costs to cover such as the hire of then hall, so donations are encouraged for both the refreshments and the repair. At the moment we can only accept cash so please come with some money in your wallet.