NEWS FLASH – Even though we're closed right now, you can still book an event for any date from 3rd December onwards. Just call Veronica on 01392 876865 or email vron70@yahoo.com. Thank you for your support.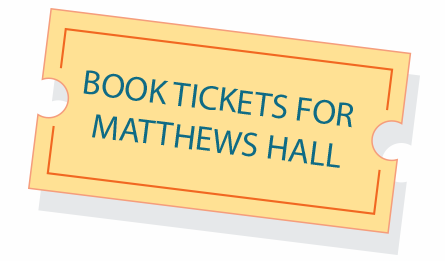 Look out for a wide range of concerts, films and events to suit all interests at at Matthews Hall throughout the year. Due to the current Covid 19 restrictions some have been postponed, but others are certainly going ahead (under strict Covid-secure guidelines, of course). So look out for events through autumn, winter and into next year. You can also find out about events at other venues in Topsham by visiting the Love Topsham website.
POSTERS BELOW show events and activities at Matthews Hall and Dorothy Holman Centre. (click to enlarge)
BOOKING TICKETS The best way to book tickets for the main events at Matthews Hall is to call or email the event organiser (details on posters), if you're stuck for contact details, our bookings secretary Veronica Coe (01392 876865 or vron70@yahoo.com) can usually help. FOR EVENTS ORGANISED BY TCA YOU WILL SOON BE ABLE TO BOOK ONLINE through our booking system HERE. This feature will be going live soon. Just watch this space! Note that all our tickets are 'unreserved' seats.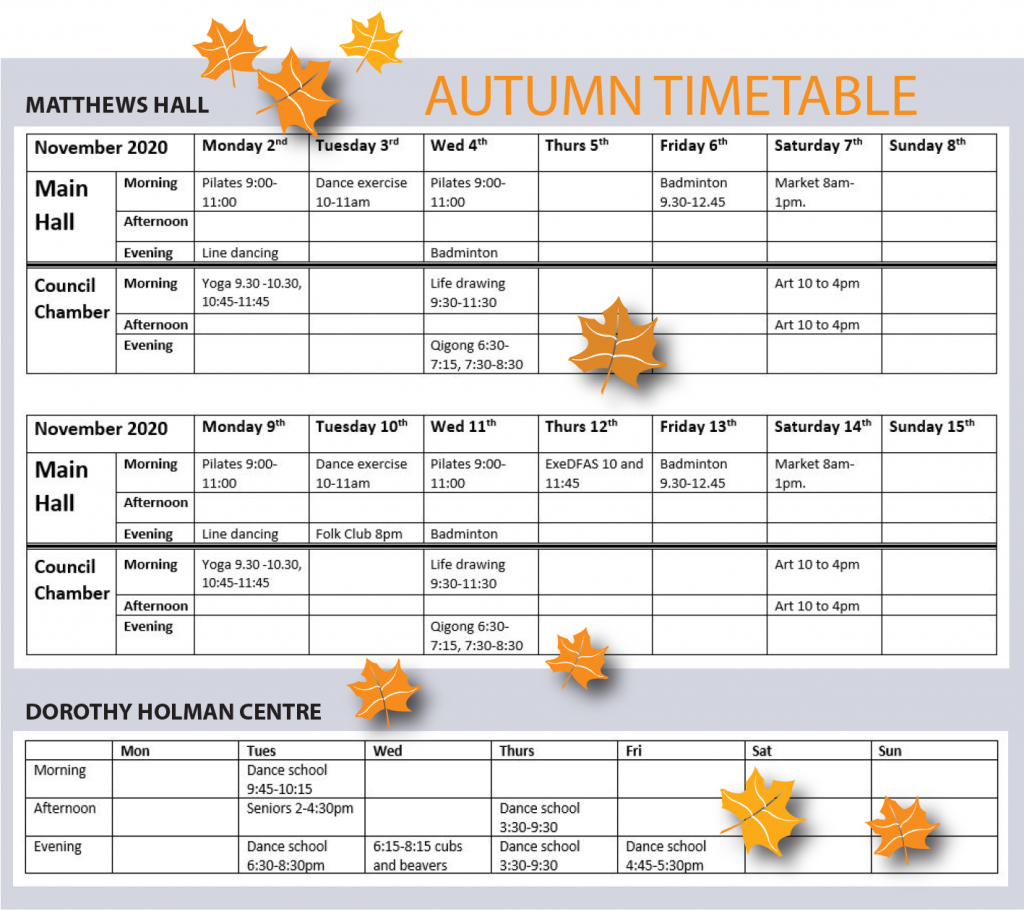 To Book Matthews Hall or Dorothy Holman Center for your event or activity please visit our VENUE HIRE PAGE
Dorothy Holman Centre Current activity. An indicative non-virus term-time timetable is shown above, but it's always worth ringing Veronica Coe on 01392 876865 or emailing her at vron70@yahoo.com