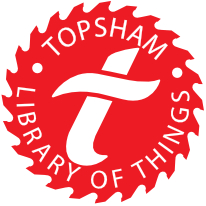 THE TOPSHAM LIBRARY OF THINGS –
It's better to borrow than to buy
A website based Click & Collect facility for the community of Topsham.
LATEST DEVELOPMENTS
We are making good progress…
The Website is nearly complete!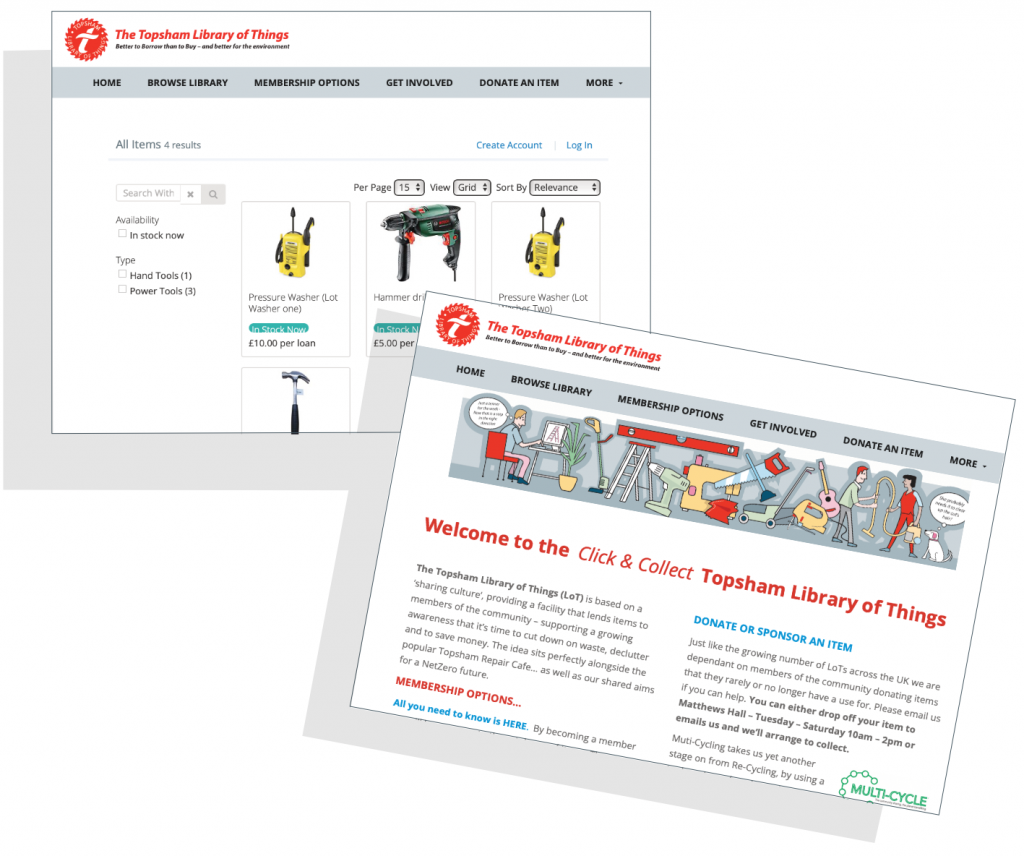 Funding
We are currently in the process of raising funds through a number of companies and organisations that support Local Community Projects.
Popular items
Whilst we are in the process of looking for the donation of 'things', we also hope to purchase a number of 'things' that we know will get borrowings off to a good start – a carpet Shampooer, pressure washer etc etc. If you have any ideas do let us know.
Storage
Until such time as we run out of space, we will be storing items at Matthews Hall. In the long term we hope to construct a purpose built store on the site.
Please keep returning here for updates..
But in the meantime, if you can help in any of the ways listed below please get in touch. The success of the Topsham LoT depends on volunteers.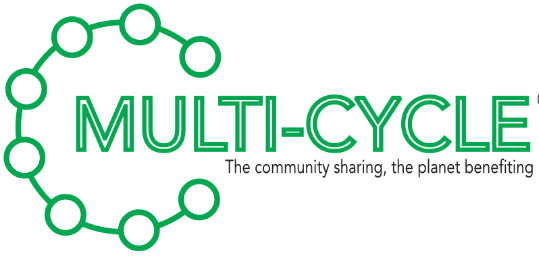 The Topsham LoT
A Library of Things (LoT) is based on a 'sharing culture', providing a facility that lends items to members of a local community – supporting a growing awareness that it's time to cut down on waste, declutter and to save money. The idea for the Topsham LoT sits perfectly alongside the popular Topsham Repair Cafe, as well as our shared aims for a NetZero future.

Donate an Item
We would like your support in donating an item that you might only use once or twice a year so that it could be used time & time again by others in the community. So what could you donate to free up a bit of space in your house or garage?
You can even donate money to help us source tools, camping equipment, a game…. the list is endless!
Borrow an Item –
You'll be able to Click & Collect from a growing range of 'things' in the Library, members of the Topsham community will be able to search through the on-line catalogue, choose a time period for the loan, then simply Click & Collect.
There will be a fee, depending on the item, and the time you need it. The income will help finance the project and maintain the facilities Topsham
Community Association provides for the community.